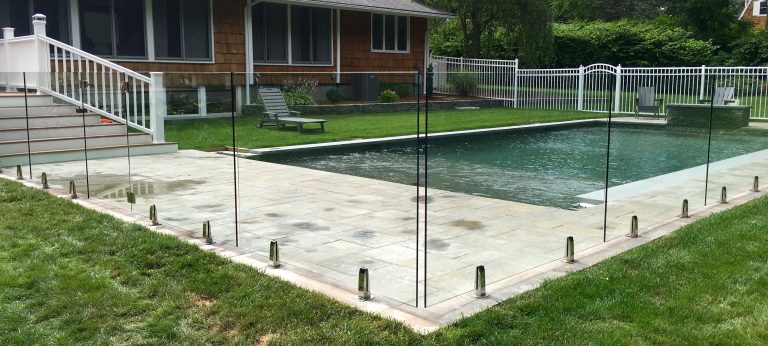 Create an impact without impacting the view with ultra modern glass pool fencing.
At Blue Star Pools, we specialise in the supply and installation of  glass pool fencing to provide you with a professional finish for your pool's surroundings. We offer both frameless and semi frameless options with  toughened clear glass, polished edges and anti-corrosion fittings.
Glass fencing affords an elegant solution for safe guarding your family, without compromising the look of your outdoor area. Designed to suit your style and décor, all our products have been engineered to comply with Australian standards, therefore providing the safety and strength of traditional pool fencing, whilst retaining an unobstructed view.
If you are thinking about renovating your outdoor pool area, or putting in a new swimming pool – contact our team to discuss your pool fencing options.  We are here to help.